So here it is, a review of my
kindle
, I have had it for about seven months now and in them months I have read more then I have in the past few years! I just love it and can not imagine going back to physical books. It can last months on a single charge and even holds upto 1,400 books.
When I first took it out of the box I was taken back by how light it is (170 grams) and even thought it had a screen protector on but I got a nice surprise when I realised it shows different screens when turned off.
After turning it on I was really impressed with the 6" E Ink display, I was expecting a normal glass tablet screen that reflects light but was treated to what I still keep thinking is witchcraft! It is just amazing/mind blowing that it looks and reads just like printed pages.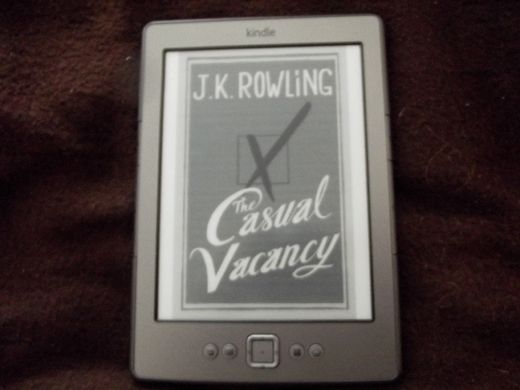 I got it linked up with the Wi-Fi and signed into our Amazon account so I could use the kindle to browse the store and yet again I was impressed at how easy it was, I was expecting a cut down version of the kindle store but I couldnt of been further from the truth, you can search and buy directly from the kindle itself or you can browse on the computer and have it send over their whispernet to any of the kindles you might have registered to your account and they will download it automatically when connected to Wi-Fi. They even 1000's of free books from authors like Bram Stoker and Mary Shelley through to up and coming authors.
One nice little touch is the experimental web browser, yes its not the most amazing thing but it is a nice little touch.
with the kindle being highly portable I would advise geting some sort of case for it and there is a really wide range out there for every budget from leather wallet style with lights through to basic slip cases. I went for a basic
Düssel
for £6.99.
So yea I really would recommend the kindle to anyone who reads as its smaller and lighter then a paperback book and fits in your pocket.