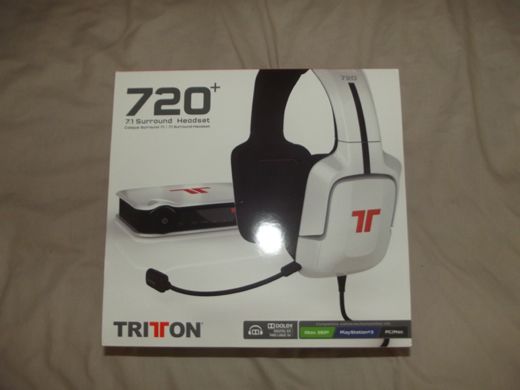 How lucky was I? I won a
Tritton 720+ 7.1 surround sound headset
through a competition that
Zavvi Gamerz
did on Facebook.
As soon as I got them I couldnt help but get them and try them out but was taken back by how great the packaging is!.
I was taken back by all the cables and leads you get in the box, not only do you get the normal ones to set it up but you also get Trittons own HDMI Audio Adapter and an optical cable to go with it (Most of the time you would have to buy these separate)
The headset also comes with a little box of tricks that goes between the xbox and the headset, I will be honest and say I have no idea what it really does but what I do know is it makes the xbox sound amazing.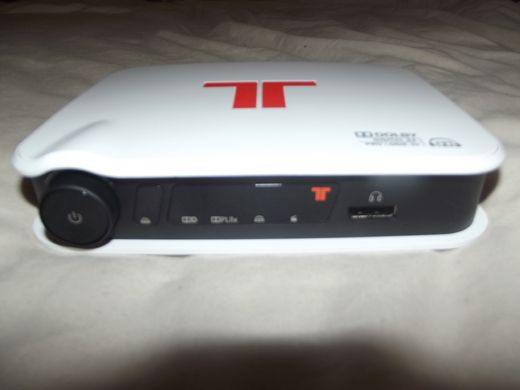 Now onto the headset itself, they have Neodymium drivers which are the 'highest quality available for use in commercial headsets' so I guess thats a good thing? Each ear cup also has a 50mm speaker. They have something call selectable voice monitoring which lets you pick if you want to hear your own voice or not......now this really does help with late night gaming so you dont wake anyone up shouting to team mates no matter how loud the game gets. Another nice little touch is that not only can you turn game and chat volume separately but you can also mute them so if you are trying to hear where someone is but a team mate keeps chattering in your ear you can just mute all chat volume but game the game volume turned up.
It has a nice little touch (well 2) in that you can turn the ear cups flat for comfort and the mic can be disconnected really easy when watching a film. Film watching is another bonus with this headset, I use it when watching
Netflix
on the xbox and the sound is just WOW!......makes me wish I have a 7.1 surround sound cinema setup!
So there we have it, I would highly recommended this headset for any avid online player who play xbox or ps3 and even on PC.