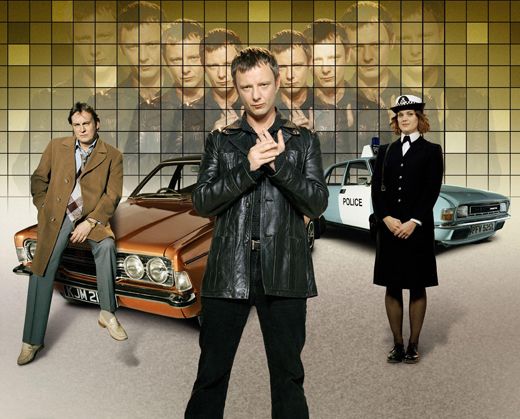 DCI Sam Tyler is thrust from 2006 to 1973 after an accident. As he continues to work cases, Sam struggles with the notion of traveling through time.
Sam Tyler is a DCI with the Greater Manchester Police, after being hit by a car in 2006 he wakes up to find himself on some wasteland in 1973 but finds himself working from the same police station but with the lower rank of DI, his DCI being Gene Hunt.
This TV show was spread over 2 series and follows Sam as he tries to figure out how and why he woken up in 70's Manchester while trying to get his head around the alien world of policing in the 70's. He teams up with Chris Skelton (he is treated like the tea lady, sent on little jobs and the tea boy), Ray Carling (loves the way Gene works but hates Sam) and Annie Cartwright (a Woman Police Constable) as he tries to piece together whats happening.
Sam gets visions and hears voices that hint towards him being in hospital in a deep coma and giving him hints about how to survive this predicament. He often says things that the people around him don't understand like computers and when they are a job in a factory he says that he lives there (in 2006). They often look at him like he has lost the plot and quite frankly I don't blame them.
Life On Mars is full of pop culture references from Rainbow through to the music of David Bowie. There are a few mistakes easiest to spot was the use of PVC windows but that's just me nit picking.
This show is extremely enjoyable and you can easily find yourself watching all the episodes in one go just to see how it turns out. If you do enjoy this show then please watch Ashes To Ashes which continues the story in the 80's but avoid the US remake at all costs, not only is it bad but they rushed it and changed the ending.