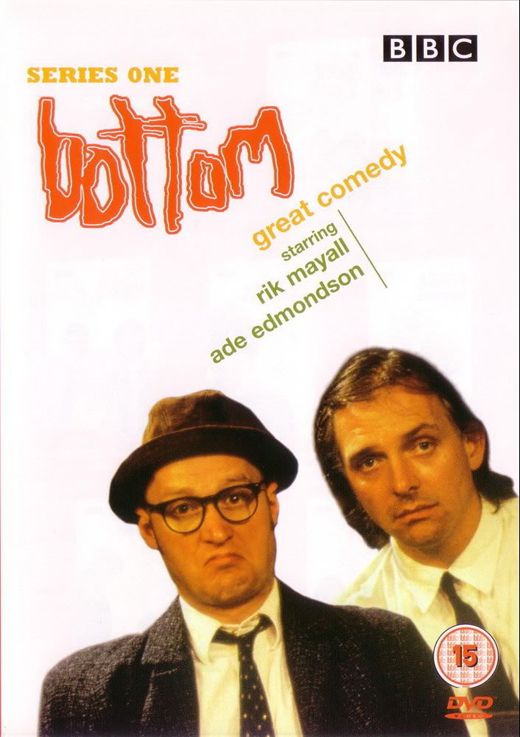 Two crude, perverted lunatics with no jobs, very little money and only a filthy flat spend their aimless days scheming to score cash or girls.
No real plot to Bottom as it just follows Richard Richard (Richie) and Edward Elizabeth Hitler (Eddie) as they stumble through life trying to pull and make money in any way what so ever. Richie is a simple man who just wants to loose his virginity to anything (and I mean anything!) where as Eddie is an alcoholic nutter who will drink anything he can get his hands on then pass out.
They have 2 friends (well I say they do I mean Eddie does) Dave Hedgehog and Spud Gun who are almost as bad as they are, none of them have jobs and want to get as much as they can for free. They often go to the local pub but always get into trouble be it while trying to chat up women or with the landlord.
The show ran for 3 series and even spawned 5 live shows and a film. All of them have worked well through the years and have not gone out of fashion and have even got new fans from the younger generations.
If you are wanting some intelligent comedy then this is not for you at all, it is filled with dick and fart jokes and the odd finger being cut off. You can easily pop this on and laugh from start to finish.
Highly recommended for anyone who loves good ole British humour.