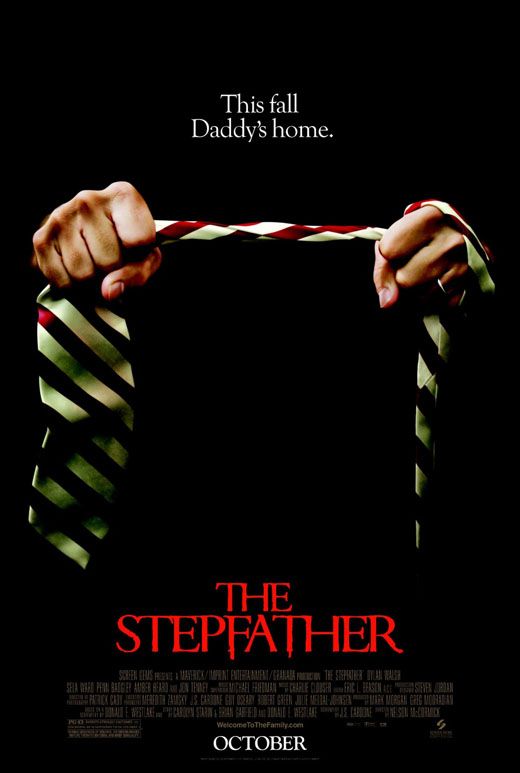 A series of mysterious events makes a teenager suspect that his mother's new boyfriend may be a dangerous serial killer known for preying on families.
As it starts we are shown a man in a bathroom shaving and dying his hair but then he puts in different colour contact lenses. It cuts and shows various family members scattered around the house......dead. He casually goes down stairs makes some peanut butter on toast and leaves.
Months later and he is in a supermarket and talks to a woman and her kids about how its a woman's world and they should let their mum decide which cookies to buy, they talk and he mentions she is divorced and he says he lost his wife and daughter the year before. As he is putting the shopping in the car the woman introduces herself as Susan Harding and the man says he is called David Harris and invited him to come for pizza with her and the kids.
It jumps again and Susan and David and engaged, Susan's eldest son Michael is coming home from military school and meeting 'David' for the first time. Things are tense for a bit but they all start getting along. Things heat up when Michael starts getting suspicious after David gets the name of his dead daughter wrong and the nosey cat lady neighbour talks to Susan saying that she was watching Americas Most Wanted and a sketch of a serial killer looks just like David.......it's safe to say that David does not waste time sorting that out.
The suspicions mount up when David randomly quits his job to avoid giving I.D and his stories start to not add up.
I had no idea that this was a remake of the 1987 film with the same name but now that means I have to go out and try to find a copy of that one to watch.
I love watching films like this and trying to figure out how people will find out the truth and enjoying the slip ups the killer tends to make and this one kept me guessing.
The Stepfather is a thoroughly enjoyable thriller, I didn't find any problems with the acting or directing or sound what so ever.
In a way this film reminded me of the new wave of thrillers/horrors that kicked off with the first Scream film and maybe that's why I enjoyed it so damn much.
I would recommend this film for fans of Scream.