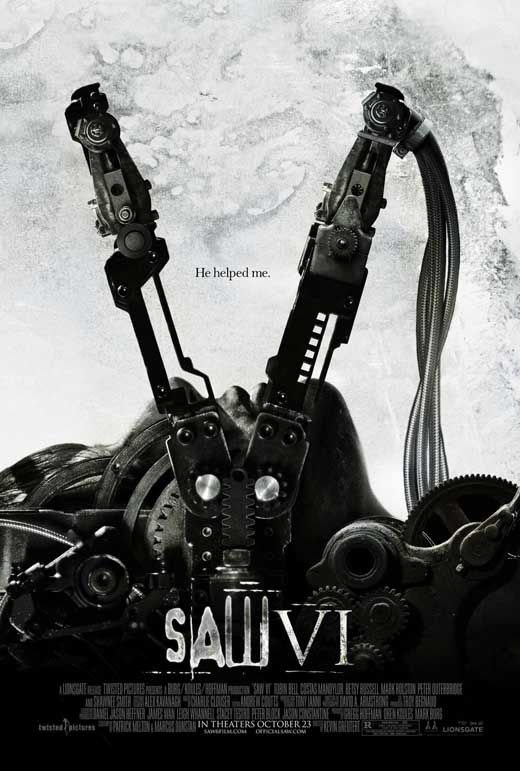 Agent Strahm is long gone, and Detective Hoffman is now the heir to Jigsaw's terrifying legacy. Meanwhile, FBI Agent Erickson is hot on his trail.
Saw VI follows the progression of the Jigsaw Killer's successor Mark Hoffman as he continues Jigsaw's work and sets a series of traps for insurance executive William Easton and his employee's at an insurance firm. The FBI are looking into Peter Strahm as they think he is Jigsaw's last accomplice and now Hoffman must work fast to cover his tracks.
This is the 6th film in the very successful franchise but was also the least profitable of the film series but was still a big success next to its small budget.
Now I will hold my hand up and admit that I am a massive fan of the films. I love the way the films over lap one another at various places and how they keep you guessing. At times the gore in these films can be a bit too much for most and the "traps" can be rather gruesome at times.
For me the music is a big part of these films. Charlie Clouser did the score and it fits the films perfectly. I became a fan of his work through my love of Nine Inch Nails.
If you have a strong stomach and don't mind seeing blood and gore then this is for you.