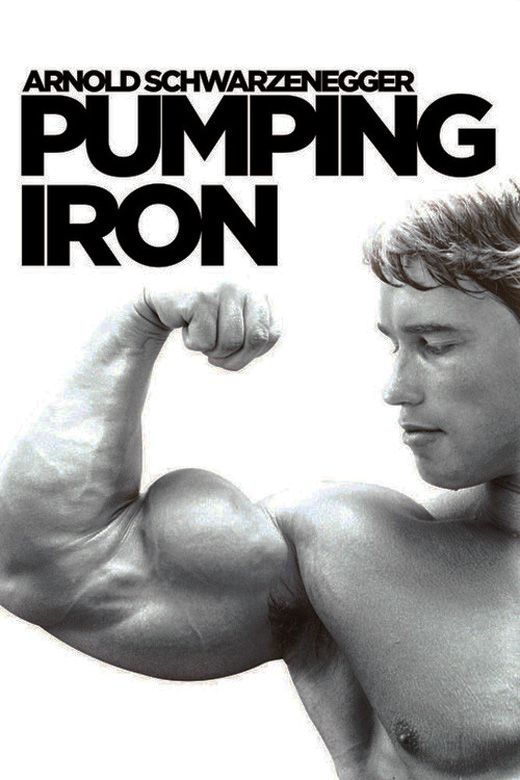 Starring five-time Mr. Olympia winner -- and future movie star and California governor -- Arnold Schwarzenegger, this pivotal 1977 independent documentary follows the then 28-year-old bodybuilder's progress as he competes for his sixth title.
I first heard about this
docufiction
film about 10 years ago from a friends younger brother who had just started bodybuilding and he idolised Arnold Schwarzenegger, we started watching it as a joke with all the silly one liners but we slowly but surely fell in love with the friendship and camaraderie.
The film introduces bodybuilders Mike Katz, Ken Waller, Franco Columbu, Lou Ferrigno and of cause Arnold Schwarzenegger as they all prepare themselves for the for the upcoming 1975 Mr. Universe amateur competition and Mr. Olympia professional competition in South Africa.
It quickly goes over the small rivalry between Katz and Waller while they prep for Mr. Universe (Waller turns into a cheeky scamp and nicks Katz's t-shirt) then shows Columbu who is the only one of the group to be under 6 ft and weigh less then 200 lbs as he trounces his opponents in the 200 lbs Mr. Olympia division. Most of the films is targeted on Ferrigno and Schwarzenegger as the fight it out in their division.
Ferrigno is a giant of a man at 6 ft 5 in and weighing in at 285 lbs and was training in a small dark gym in Brooklyn while he dad who was some what overbearing at times (at one point he said THEY will win) and spurred Ferrigno on with his training by reminding him of Schwarzenegger to get them last few reps in.
Schwarzenegger on the other hand was smaller at "only" 6 ft 2 in and 250 lbs but was training in a nice light and airy gym surrounded by other bodybuilders and had in my opinion much better equipment.
After much joking and posing in various small swimming trunks to comes down to the pose off, now even tho Ferrigno is much MUCH bigger then Schwarzenegger he narrowly misses out due to Schwarzenegger being more defined.
If you are into
docufiction films
and the gym then get it watched.
I would recommend Pumping Iron for fans of sport
documentaries.