The Fujifilm Instax Mini 8 is the latest model in the instax range (the mini 90 is due out in early 2014). Its an instant camera that produces credit card sized pictures that develop in front of your eyes.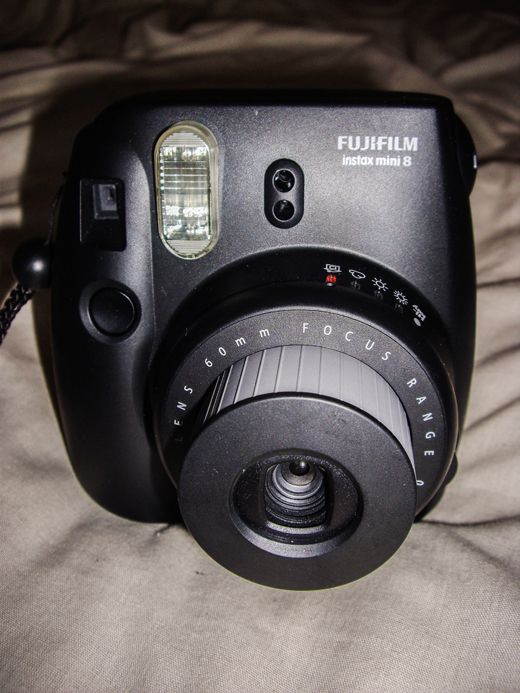 One nice little feature is that you can kind of control the exposure of the pictures by turning the ring just behind the lens, it has a built in light meter and recommends the setting for you but you can decide to under or over expose if you wish.
The flash is always on but I have had a play around and soften it by using a piece of tissue held in front of it and that tends to do a good job. I have seen a few things online where people have used coloured gels (sweet wrappers are cheaper) to alter the colour of the flash.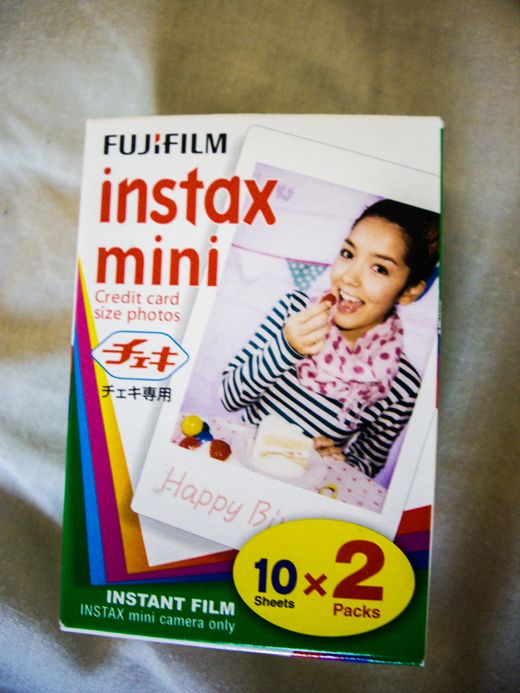 The film comes in packs of 1 or 2 small cartridges that easily slot into the back and each holds 10 shots. The standard film has a nice white border but you can buy some
stylized films that have different colours or patterns and there is even some branded ones like Disney Princesses, Toy Story, Cars and
Cath Kidston as well as a Christmas theme film.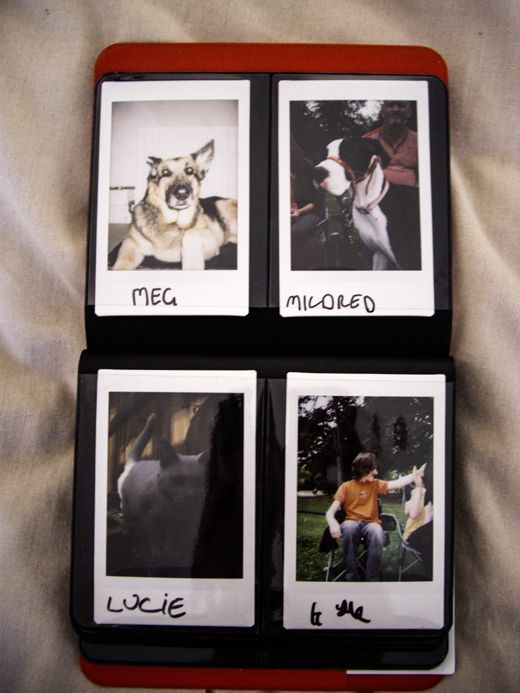 The pictures take about 3mins to develop and have a really nice analog feel to them, the colours are great but the flash can wash them out if you are not careful.
You can find loads of fun ways to store them online and it took me quite a while to decide which photo album I wanted but I had to wait quite a while for it to come as it came from China!
Using this has made me slow down and think about what I want pictures of and even how
I take them but I think the best thing about it is how the picture is there in your hand straight away, it makes the event of taking the picture seem magical and special.
Specifications
Instant Film
Fujifilm Instant Colour Film "instax mini"
Picture size
62 x 46mm
Shooting range / Focusing range
0.6m - ∞
Shutter
Shutter speed: 1/60 sec.
Exposure control
Manual switching system (LED indicator in exposure meter)
Flash
Constant firing flash (automatic light adjustment)
Recycle time: 0.2 sec. to 6 sec. (when using new batteries), Effective flash range: 0.6m - 2.7 m
Power Supply
Two LR6/AA-size 1.5V alkaline batteries
Capacity: 10 film packs (based on our company research)
Others
Exposure counter (number of unexposed films), film pack confirmation window
Dimensions & Weight
116mm x 118.3mm x 68.2mm / 307g (without batteries, strap and film pack)