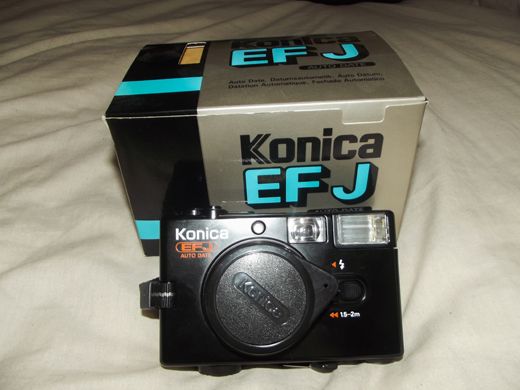 The Konica Pop (aka C35 EFJ in Japan) was a popular 35mm compact camera by Konica, made from 1982. It had fixed focus, one shutter speed, and manual film advance by lever. It was available in many bright colours along with the original black. After selling 1.5 million models, new versions were launched in 1985 (including a metallic silver example). These late editions did not say "Hexanon" on the lens, but the flash had an improved recharge time.
I was extremely lucky to find this on eBay, I was just browsing and saw this going for 99p with free P+P and a day or so left so I took the plunge and placed my bid. I WON IT!(bit obvious seeing as I am reviewing it here) and a few days later it turned up on my doorstep and my first surprise was that it cost the seller £6.50 to post it! my next surprise was the condition the camera was it, it looked perfect! no scratches or dents and it even came with all the original paperwork and carry case.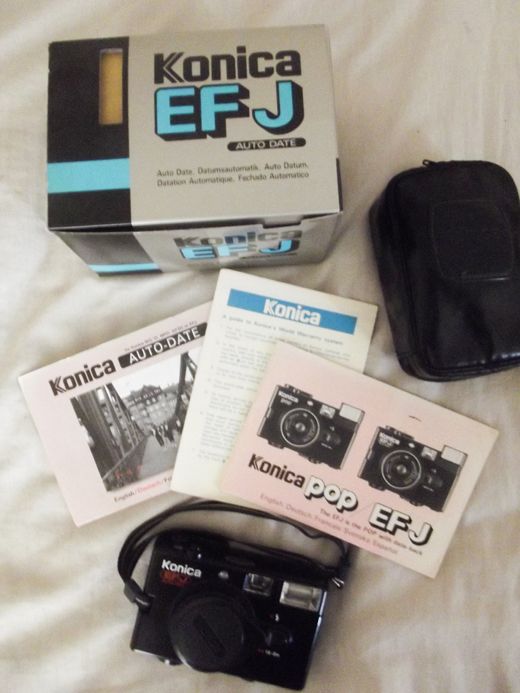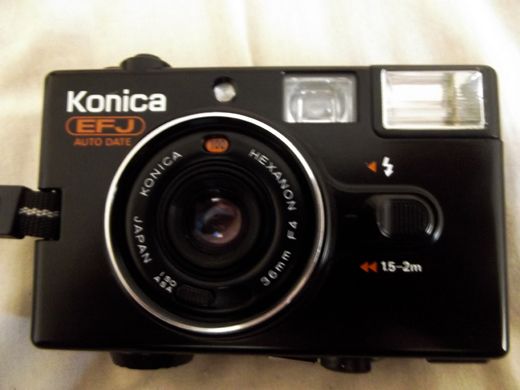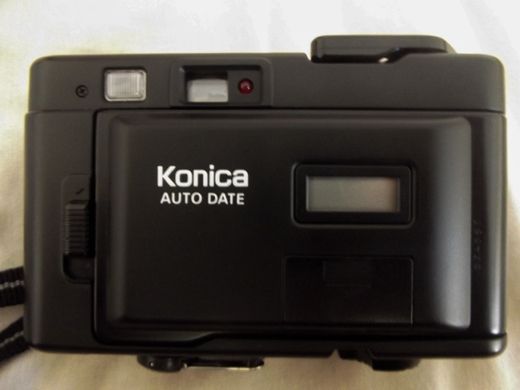 Now I have no idea how the Autodate works because the battery needs replacing but I have read online that it puts the time and date on the photo and it's something I will look into in the future.
Specifications
Lens: 36mm, maximum aperture f/4. Early models are marked 'Hexanon'; post 1985 are not.
Shutter speed: fixed at 1/125s.
Built-in flash which pops up, hence the name.
Button for close-up flash work (alters aperture accordingly).
ISO selector for 100/200/400 only.
Tripod bush.
Possibly unique folding rewind lever (metal) on underside of body. (Later used again on the AF3).
Power: 2 AA batteries (for flash).
I will post some photo scans when I can get hold of the scanner again.